Future-proofing people for the 21st century and beyond℠
The world is evolving.
Will you evolve with it?
While we cannot specifically predict what the changes in the world will be, we can count on continuous disruptions to the way it has been. As disruptions happen we can either react, shrink and compress our reality, or we can respond, grow and expand our reality.
We are now called to take the initiative, and become adept at resilience and adaptation to anything that comes our way.
By using our natural human abilities we can develop new capacities, gaining access to our original thoughts, and generating new ways of showing up in the world.
Freedom of respiratory movement will enable you to experience yourself as a mighty being, and to engage your life with gusto. At this tumultuous time, more than ever, it is essential to come from a sense of play, and a willingness to engage with life.

We are not here to teach dogma and tell you how to live your life.
We are here to create an environment that enables you to take command of your life through the technology of Activated Breath™.
It is our intention to propel you to create at a level of satisfaction and fulfilment that gives you ultimate joy in life. Access peace within and develop a foundation for creative expression, as you explore the phenomena of your existence.
We are a group of amazing like-minded people that are cultivating presence, transmuting the past and anchoring the future.
The future is unmanifest potential, ready to become real. What gets in the way is the inertia and unworthiness of feeling trapped by the gravity of our life's circumstances. Once we unlock the formless essence at the core of our Being, we can harness the full vitality of our mind and body – which means an optimized nervous system, our access for activation.
New possibilities emerge within your grasp, as together we generate the momentum for you to claim them as your own.
We are a modern evolution of ancient traditions that have highlighted the radical responsibility of the individual, and empowered them to be free of their conditioned reactions, & take command of their path in life.
As Breath Activators, we offer you levity, lucidity, and liberty.
Unleash your Self with Breath.
Vanish Limitations.
Join us for the Adventure.
Activated Breath℠ is Brain Activated Intelligence℠
In the normal course of events, when we think about our breath we realize we actually don't give it that much thought at all. It's simply something that happens automatically in the background of life while we busy ourselves with living.

However, there is far more to our breath than appears at first glance.

Learning to breathe in our precisely configured sequences will give you a remarkable advantage by generating gamma brainwave coherence.

Activated Breath℠ sequences can be used to instantly enhance general wellness, calm mental anxiety, elevate courage, deepen shallow breathing, improve quality of sleep, sharpen memory and discover much more that is possible.

You are at the edge of the unknown and with this foundation you can propel yourself to unknown heights that we haven't even dreamed of.

Join our virtual community to practice Activated Breath℠ and watch your stress melt away as you stabilize your mental health, uplift your emotional well-being and participate in our more advanced training programs.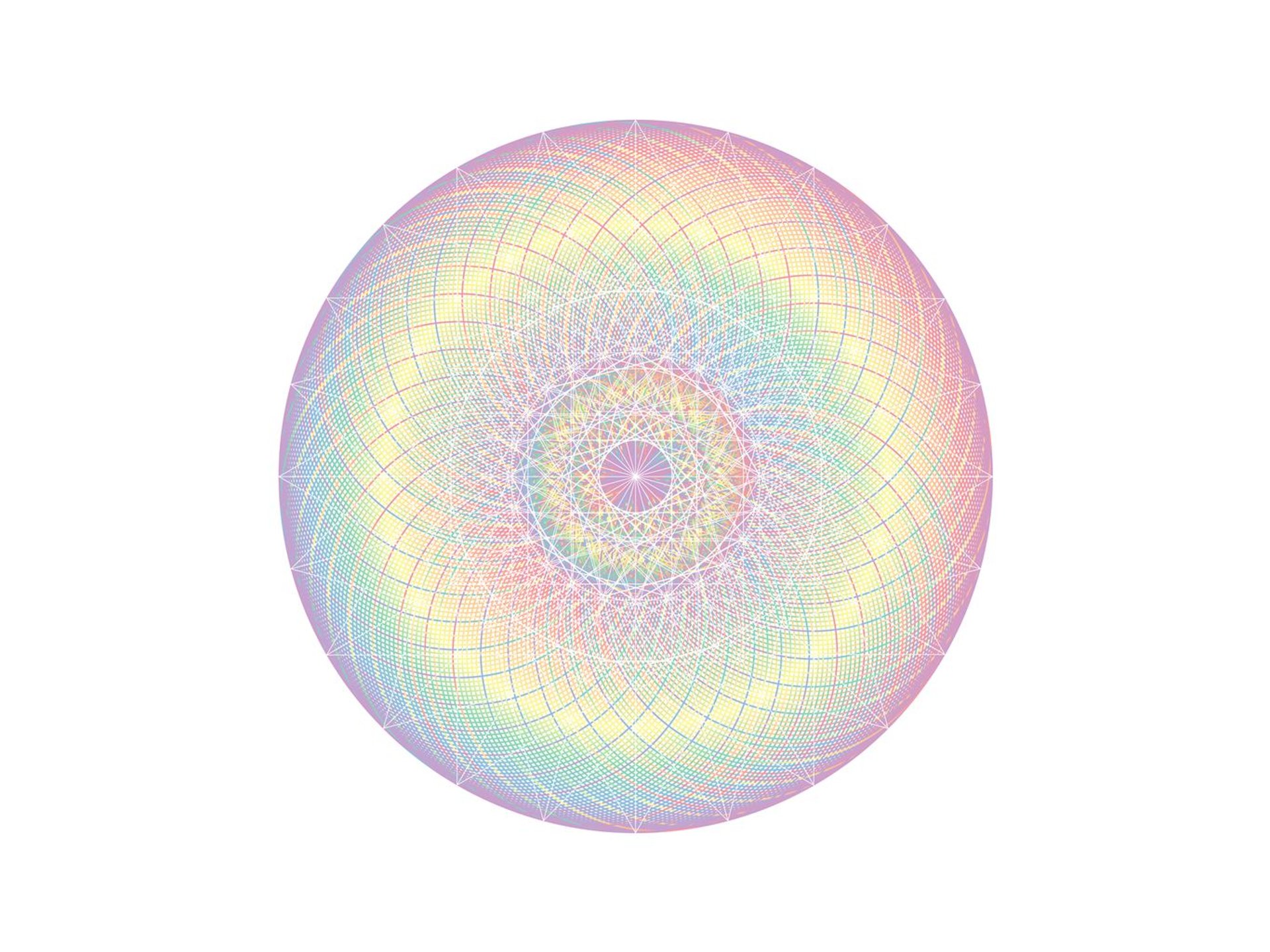 Enhance yourself with the BAI-PROCESSOR™
The BAI-PROCESSOR™ (Brain Activated Intelligence) is the first generation of mathematically encoded Unified Brainwave Processors designed to enhance every aspect of your life. We look at the BAI-PROCESSOR™ during our sessions after completing a breath sequence so that it provides your brain a way to organize and stabilize chaos.
After each breath, when your brain is activated with gamma brainwaves, your brain will notice much more strongly the first thing you look at and focus on. This is why we created a sacred geometric shape with 24 points that is both aesthetically pleasing and mathematically correct for the brain to be able to see something organized and beautiful.
One of the most valuable benefits for you is enhancing your Activated Breath practice so you can have more of what you want in life.
We found that people love the look of the BAI-PROCESSOR™ and we have stickers you can purchase in the shop.
Enhanced Service Offering
Our Mental-Momentum-as-a-Service℠ model has been in a beta-testing mode since 2014 to ensure the highest quality standard is reliably delivered.
Wherever you are in the world, you can access our live sessions with an internet connection and the Zoom application.

Are we not delivering to your expectation? No problem. Let us know. We will correct and work on improving your experience.

Test drive our membership. If it's not for you... you're welcome to cancel any time within the trial period.

"Breathe with purpose" – I have meditated in various forms for the past 8 years. I definitely benefited from it in many ways, however I always felt something was lacking or that I could get more from the time spent. Breath Activators is that. It is a structure that uses breathing to actively upgrade your brain and your thought patterns. The sequences are short but laser focused while still providing the calming benefits of meditation. Since I began Breath Activators I have seen my performance in both my personal and business life increase dramatically.
- Andrew Lawson, Entrepreneur
"When I met Julian I was intrigued by his wisdom. Recently I had a major loss in my life and I remembered that he had shared with me a breathing technique that was very effective. I just knew his technique was exactly what I needed to help me. After only 2 days I began feeling more calm and optimistic. Thank you very much Julian and Breath Activators!"
"I admit I had my doubts about Breath Activators and its intentions and programs. I have to pay to breathe? Yes, I gave a friend a hard time about why I should participate. But it has turned out to be one of the smartest things I have done. The leaders have carefully designed their programs to help promote overall wellbeing by targeting the mind through breath, by linking the mind with the body. They have created a safe and powerful space to allow for honest and open dialogue. After each event, I feel calm, connected, focused, grounded, energized and stronger. I own my breath
.
."

Let us help you customize your experience